The Elite Athlete Conference 2017 promises World Class Sporting Ambassadors under one roof offering unique inspirational talks.
Gain insight into treatment, training and performance.
Whether you work in elite sports or are simply a sports enthusiast, you will gain an insight into bespoke procedures and systems that are used to assist professional athletes in achieving their performance goals!
You will also have access to an exhibition that will showcase the latest products and services in the sporting world.
This will be an inspiring day with unforgettable talks from an amazing line up. If you want to be inspired then don't delay...
Insight into treatment, training and performance
25 / 11 / 2017

The Journey, the sacrifice, the rewards!
Learn what it takes to be the best from the best with inspirational talks from world class athletes, coaches and practitioners.
How to be a successful mother and athlete
hear his heroic journey to rescue his career after he cheats death in motorbike crash
going from major knee surgery to being an Olympic medallist
Paralympic athlete and marathon world record holder | ran 40 marathons in 40 days
Nutritionist, Executive and Scientific Director, Alliance for Natural Health International
Dr Robert Verkerk PhD, will bring you the latest on how to work out, with help from functional and genetic tests, what, how and when to eat. You'll also find out the latest on supplements used as an adjunct to the diet that will help make an athlete stronger, leaner and more resilient.
Dr Verkerk is an Internationally recognised scientist and Fellow of the American College of Nutrition.
Executive & Scientific Director of Alliance for Natural Health, he has worked for the last 25 years on sustainability issues in the agricultural, environmental and health fields. He completed his MSc and doctorate at Imperial College London and worked as a post-doctoral research fellow in the field of trophic (feeding) level interactions in agricultural systems. Robert established the Alliance for Natural Health in 2002 to help protect and promote, using the tools of good science and good law, sustainable and natural methods of healthcare which are increasingly threatened by regulatory and pharmaceutical industry pressure.
In an insightful talk, Coach Fudge will share his experience of what it takes to produce Sub 10 and Sub 20 running. He will also share his experiences of what it takes to rehabilitate serious injuries back to world class sprinting.
Steve Fudge has been a major catalyst in the recent re-emergence of the British Sprinting program. Innovative, individualised and willing to challenge the existing paradigm, Coach Fudge has built a formidable reputation for getting results when it most matters. His methods have supported athletes to achieve 19 international medals, Olympic Finals, World Championship Finals, 4 European titles, sub 10 performances, sub 20 performances and national records. Often critiqued, Coach Fudge has nevertheless provided British Sprinting with game-changing performances in the 60m, 100m and 200m. In 2014, he supported James Dasaolu through a difficult 6-month recovery program following a career-threatening hamstring injury to take a European Gold medal in the 100m. In 2016 he supported Adam Gemili through a 13-month recovery following a career threatening hamstring injury to take an agonising 4th place at the Rio Olympics.
British Athletics Strength Coach
Dr Johnston will deliver a talk on priming and recovery: Optimising the time around training and competition in order to enhance adaptation and overall performance.
Dr Michael Johnston has spent over 15 years working with Olympic, Paralympic and professional sports in the UK. He is currently employed as the lead strength and conditioning coach for British Athletics, where he additionally monitors the recovery strategies for the speed and power events. He gained a PhD in Sports Science from Swansea University where his thesis investigated the physiological, neuromuscular and hormonal responses to maximal speed training.
Timetable

9.00 - 10.00
REGISTRATION
10.00 - 10.10
Intro, Overview, Acknowledgments
10.10 - 10.40
Dr Robert Verkerk 'Real food for real athletes'
10.45 - 11.15
Richard Whitehead MBE '40 marathons in 40 days'
11.20 - 11.40
BREAK
11.40 - 12.10
Compex Demonstration
12.10 - 13.30
LUNCH
13.30 - 14.00
Steve Fudge 'Rehabbing an athlete'
14.05 - 14.35
Asha Philip 'Going from major knee surgery to winning an Olympic medal'
14.40 - 14.55
James Ellington Q&A 'Battle to rescue his career following a motorbike accident'
14.55 - 15.15
BREAK
15.15 - 15.45
Dr Michael Johnston 'Optimising the time around training and competition to enhance adaption and performance'
15.50 - 16.20
Jo Pavey 'How to be a successful athlete and mother'
16.25 - 16.30
Closing Remarks from James Davies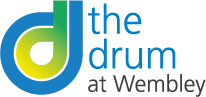 We're hosting this great event at a state of the art sporting facility, located right next to the iconic Wembley stadium.
The Drum
Brent Civic Centre
Engineers Way
Wembley
HA9 0FJ
Feedback from our previous conference